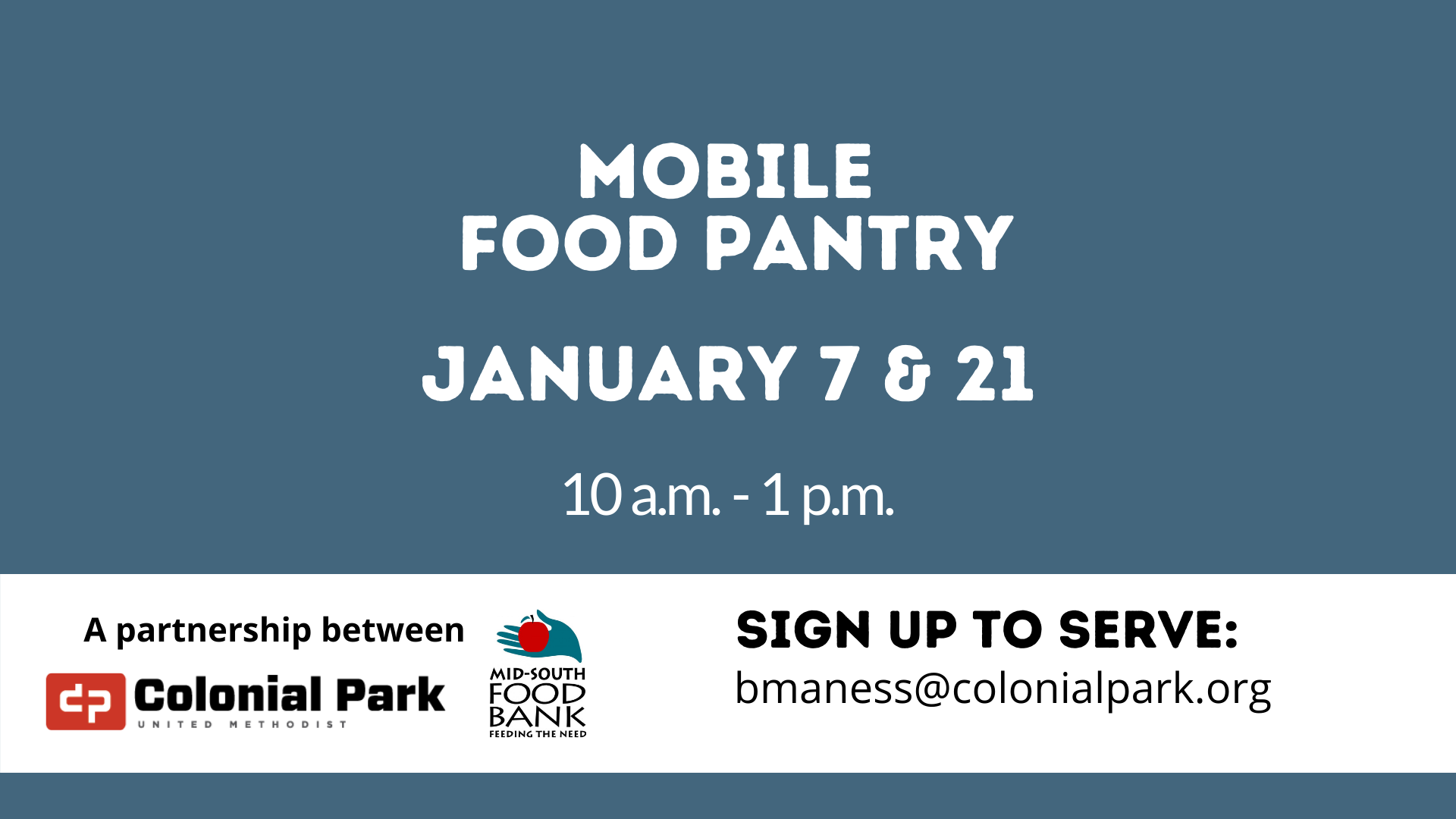 Mid-South Food Bank Distribution Day – Jan. 7th
Our first food drive will be this coming up Thursday, January 7th.  I hope to see you all there.
We are immensely blessed each and every time we serve. We enjoy getting to know everyone in the distribution line as well as each of you in the pick-up line. We ask that if you are able to serve alongside us, please contact Brian Maness.
You may also click the link below to pick a shift (or three) & sign-up yourself.
The setup team is from 7 to 8:45 am
The first distribution team is from 8:30 to 11:00 am
The second distribution team is from 11:00 am to 1:30 pm
Signup Genius Link:
https://www.signupgenius.com/go/9040C49AEAE2CA2FE3-colonial1
If you would like to donate to help us fund the mobile food pantry please follow the link here.