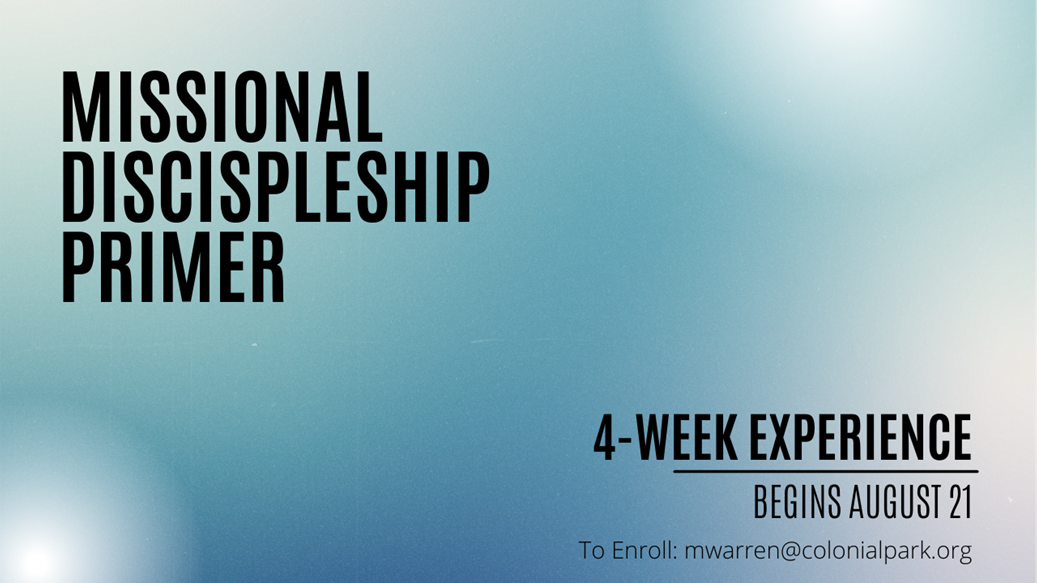 Missional Discipleship Primer – August 21 at 4:00pm
Colonial Park is hosting a 4-session Missional Discipleship Primer beginning on August 21 at 4pm in the Garden Room. Each weekly class will be approximately 90-minutes and will include discussion. The Missional Discipleship Primer will help us orient and challenge ourselves in our understanding of mission and biblical discipleship in our lives and in the larger church. These are some of the topics we will explore:
 – Who Jesus is and His methods.
 – What IS discipleship?
 – What's the Mission and whose Mission is it.
 – Our individual identity in God and that of the larger church.
In community, we will pray, learn, reflect, and respond to next steps on where God may be leading us on our discipleship journey. To enroll, please email our Director of Discipling Ministries, Megan Warren, at mwarren@colonialpark.org.