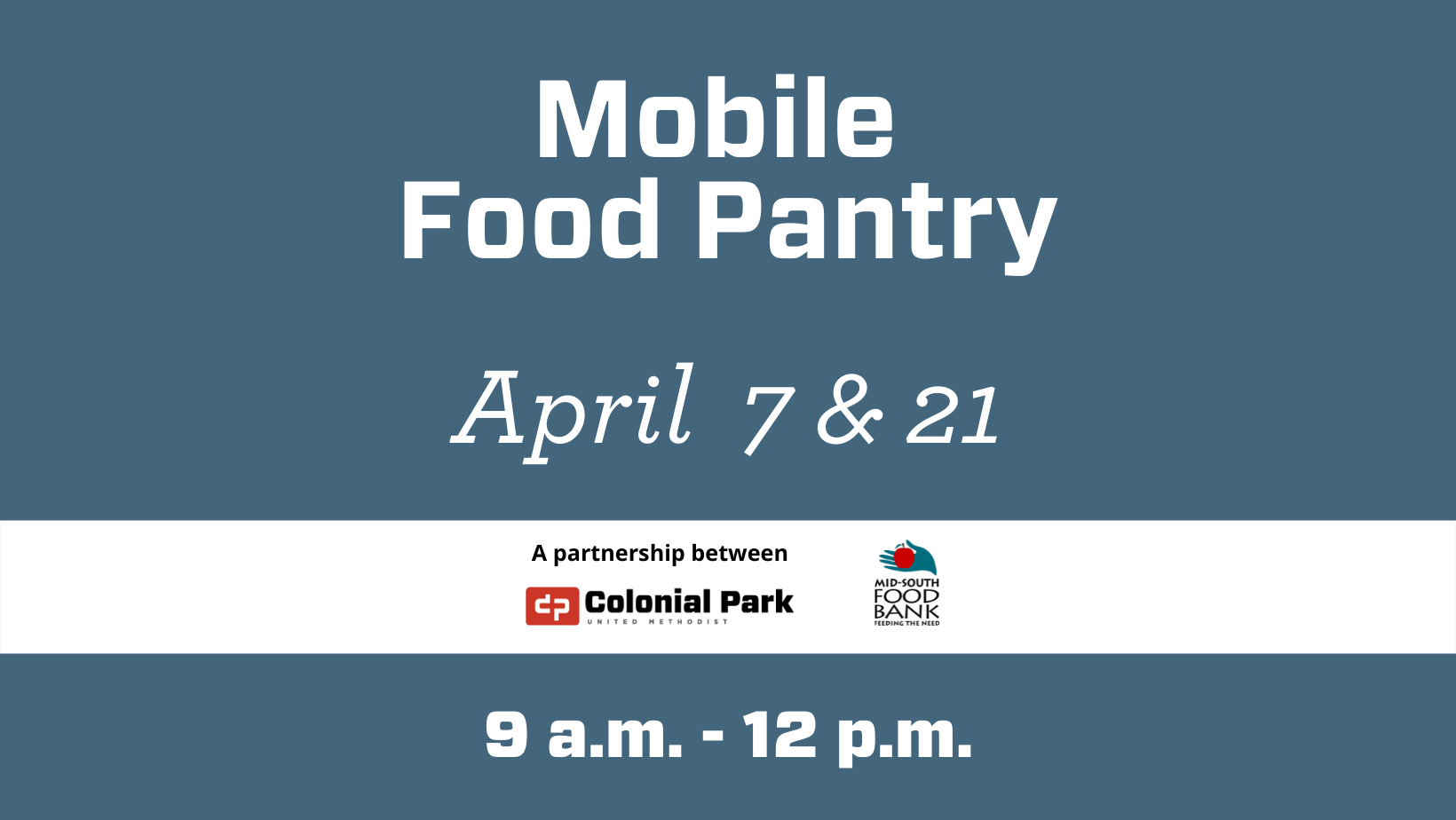 Mobile Food Pantry – April 21
In need of food? Come on by! We are at 5330 Park Avenue, Memphis 38119. We have food on the 1st & 3rd Thursdays of the month. We begin serving at 9 am and close at 12 pm. The car line forms on Park Avenue and goes east towards Ridgeway Road. Please note, the line begins forming before we open.
Want to serve your neighbors? We always need more hands to help distribute food. Please email gwvaughn@colonialpark.org for more information on where to sign-up. This is a great way to bless & be blessed, and get to know your neighbors.