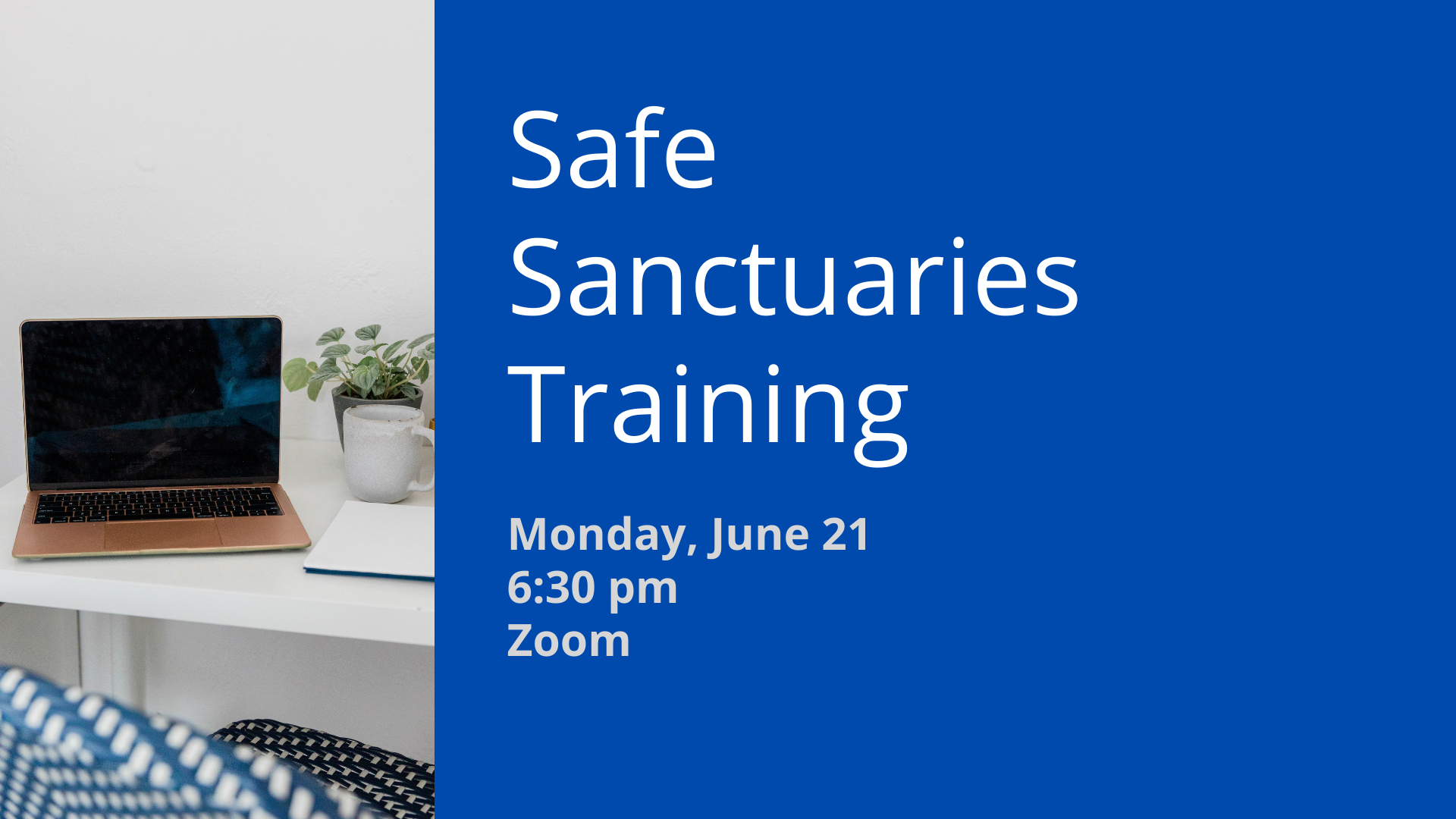 Safe Sanctuaries Training – it's for EVERYONE
If you're reading this, this training is for YOU!
Our newly revised Safe Sanctuary policy is the guide with which we use to care for our children. Even if you don't work directly with children, please plan on taking this as it's the entire congregation's responsibility to create an environment that demonstrates Colonial Park's absolute and unwavering commitment to the physical/emotional safety and spiritual growth of all our children and youth.
The training will be at 6:30 pm on Monday, June 21 via Zoom. To register for the training, please click the link. Megan Warren will send you a Zoom link prior to the training.
https://forms.office.com/Pages/ResponsePage.aspx?id=EwMTfGFhv02txRdqBfaTKxqFnGm5CKVPkQDCYE41b7RUOEVNUERENEVNT0w3RkhXOEo4V0wzSENPOS4u