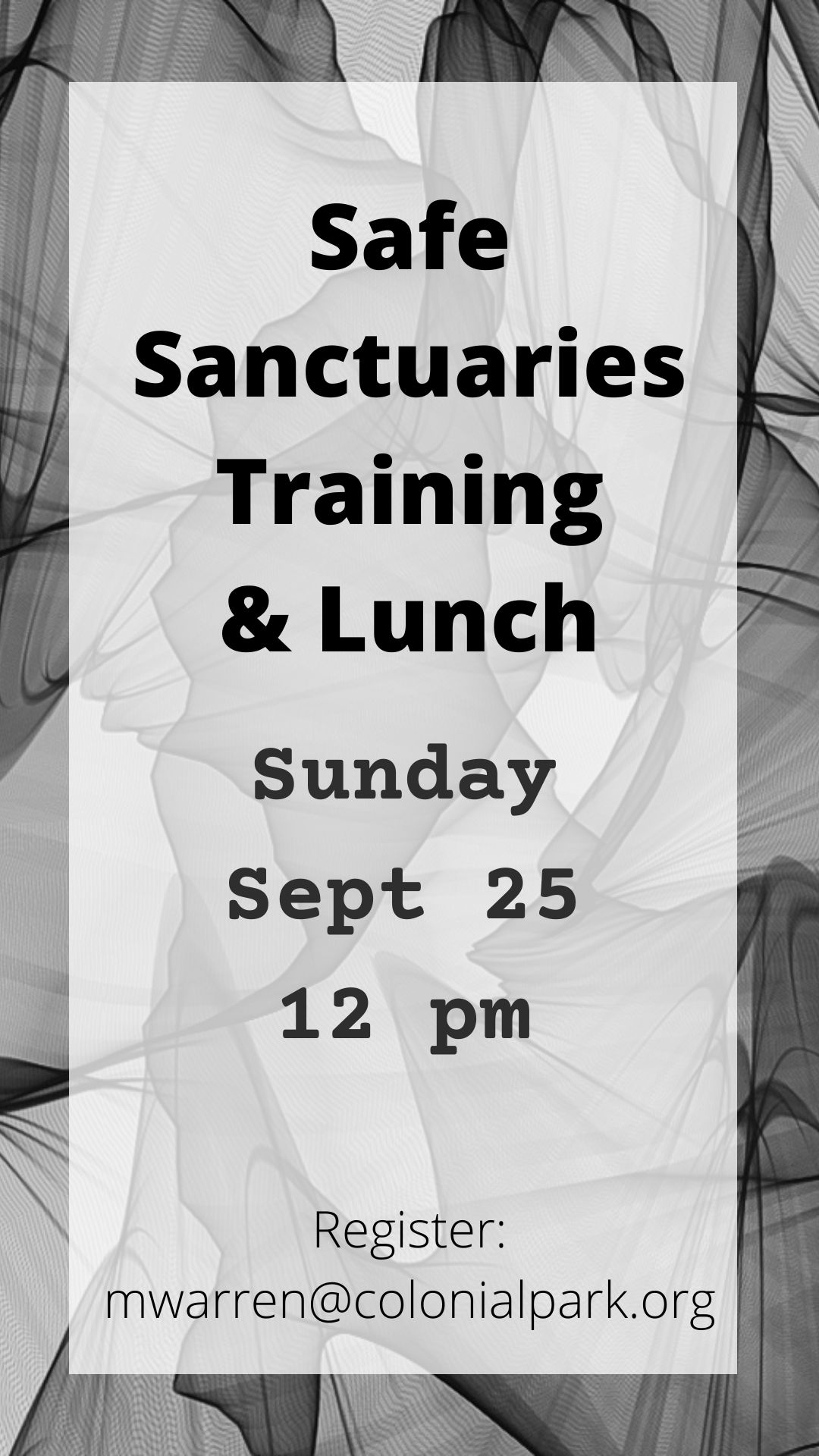 Safe Sanctuaries Training
If you're reading this, this training is for YOU!
Our Safe Sanctuary policy is the guide with which we use to care for our children. Even if you don't work directly with children, please plan on taking this as it's the entire congregation's responsibility to create an environment that demonstrates Colonial Park's absolute and unwavering commitment to the physical/emotional safety and spiritual growth of all our children and youth.
The training will be Sunday, September 25, at 12 noon in the Fellowship Hall. We will provide a pizza lunch for attendees. To register for the training, please click HERE. You will receive a reminder email the week leading up to the training.